What Our Customers Say About Us – Really Matters to Us!
When I first started using The Sourcing Team I immediately found the entire team I came into contact with was so knowledgeable and warm that it made me want to continue utilising their services as we grow our business.  They always seem to have great ideas and nothing is too much trouble in terms of investigation, sourcing the right goods and bringing our visions to life in the best way possible, to fit budget and timelines.  I would highly recommend The Sourcing Team to any business and utilise the passion, respect, experience and knowledge this company has to offer! Director – Gibbs Hybrid
Here we share a little of our work and some of the lovely comments our clients make about us. When you work with us you will see how passionate we are about delighting you with our service because it really is all about you!
When our clients are happy – we're happy and it's testimonials like the examples below that make us love our work.
Unilever – Peperami World Cup Campaign – Jumbo Inflatable
A success story in collaboration to create a unique suite of event merchandising
Unilever asked The Sourcing Team to source an ethical factory to produce a unique premium for a world cup marketing campaign.  We worked with the client's design agency to create all the elements to be as close as possible.....Read More
Oxfam GB Campaign Merchandise
A success story in ethical sourcing and going beyond best practice:
"Impressed with both The Sourcing Team's commitment to ethical trade along with its innovative DNA, Oxfam GB chose to not only award our promotional goods contract to The Sourcing Team .....Read More
Disney Take Home Pack
A success story Friendship Week – Disney Take Home Pack – Speed to Market without compromise on Product Safety and delivery £30,000 savings through end to end thinking
"Project management was one of the deciding factors for this project and The Sourcing Team excelled all our expectations."......Read More
Carebase – Care Home Support Merchandise
Success story in the care home sector – creating multiple ranges unique to each home
"Impressed with both The Sourcing Team's commitment to ethical trade along with its innovative DNA, Oxfam GB chose to not only award our promotional goods contract to The Sourcing Team .....Read More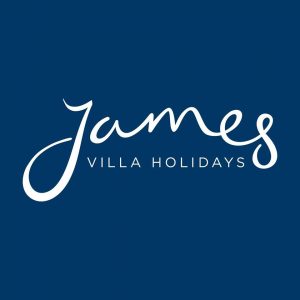 James Villa Holidays – 30th Anniversary Campaign
A success story in Competitive Pricing, Complex Supply Chain, Compliance & Global Distribution
James Villa Holidays – part of Wyndham Worldwide Group asked us to provide ideas, visuals and samples to help them create a 30th Anniversary campaign......Read More
Enterprise Talent Recruitment Fairs
A success story in Talent Recruitment Fairs –
selection of giveaways and rep support materials
We created a full range of products, individually branded by region, for use at various recruitment fairs......Read More
Smart Energy GB
Success story in creating a bespoke range of marketing products for Smart Energy GB (SEGB)
"We chose the Sourcing Team as we needed to work with someone who had impeccable sustainability and ethical credentials ......Read More
Murphy's St. Patrick's Day In Bar Campaign
Success story in creating a bespoke in bar campaign for a St. Patrick's Day Promotion
Our client required 500 bespoke shaped Buzz Wire Games for an in-bar promotion across the UK, delivery was required in 6 weeks......Read More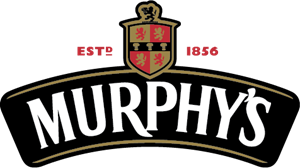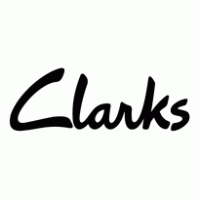 Clarks Kid's Shoe Fairies
A success story in handling a multi-market product compliance:
Clarks Kids Shoe Fairies
Global promotion to support the launch of kid's shoe range – Shoe Fairies.  'A pretty, glitter, girly wand was required as gift with purchase'.....Read More
Leerdammer Sandwich Box – Instore Campaign
A success story for an Instore Gift With Purchase
To provide a solution for a sandwich box that could be made to order and would fit the perfect Leerdammer sandwich......Read More
Few More Testimonials.....
Love my pink parcel!! – My PA has never been so pleased!
Just to let you know that our order of pens arrived today.  Thank you for such a speedy turnaround – a great service overall
Thank you Becky for your hard work last year.  We put a lot of last minute requests and had a lot of back and forth with you both where our spec kept on changing but you both always came back with potential resolutions and didn't give up until we were happy with the end result.  Thanks for your efforts you have truly gone above and beyond at times, we appreciate it and look forwards to another busy year!
They were very reliable and were able to get the costs down to meet our budget. They really tried hard to get what we wanted. When I tried to find an alternative source when we weren't sure if it could be done within budget, not one supplier could deliver this project  – The Sourcing Team were the only ones who made the effort and it is a huge credit to the company.
It is such a delight to be working with The Sourcing Team; they are so incredibly helpful and work tirelessly to source products of the highest quality from ethical and sustainable sources. I don't know where we would be without them. Their professionalism is second to none; they make everything so much easier, it really is like being part of one big family working towards the same goal!
We did (inevitably) have the odd issue to deal with but you both made sure that you kept us informed at all times which in turn allowed us to plan properly & schedule the Factory work as required – something which is critical for us as the Factory employs disabled ex-service men. You delivered the product when you said you would & it is (mostly) ready to send straight out to our Poppy Appeal volunteers to begin the process whereby we make sure that poppies & tins are available throughout Scotland in time for Remembrance. Thank you.
Over the past twelve months, Bloodwise has consolidated a great deal of its merchandising requirements and has chosen The Sourcing Team as a principal business partner. Along with cost savings and efficiencies we also have greater control over management of our brand identity. And the team are always a pleasure to work with. We value their expertise, enthusiasm and their commitment to delivering ethical products.
It is of the highest importance to us to be completely confident about the ethical credentials of merchandise for Amnesty campaigns. Naturally we also need suppliers who are responsive and cost effective and we always keep our lists under review. We've been working with The Sourcing Team for many years, trusting them to deliver some of our key campaigning purchases.

We have been using The Sourcing Team for several years now. They are always polite and helpful from the initial quoting stages through to product selection and delivery. Their communication is great, which is definitely a selling point to us. I would definitely recommend them to anyone looking for promotional products.