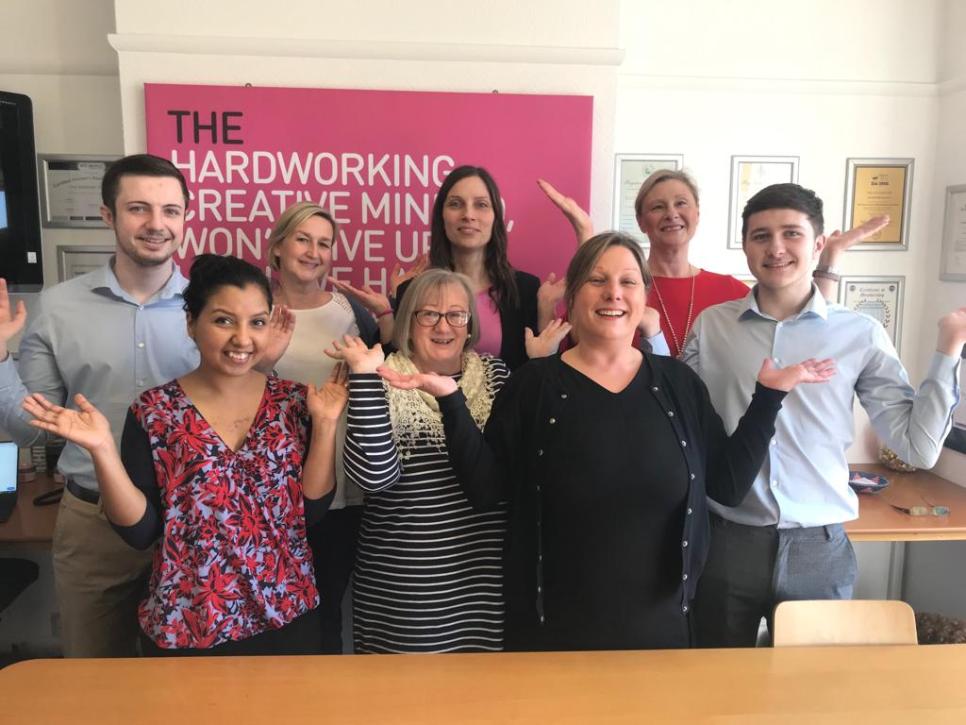 We love this year's theme, it's a very simple thought – creating a more gender balanced world.  The campaign runs all year round and provides a unified direction to guide and galvanize continuous collective action around the world. We have come a long way since the first National Women's Day in 1909 in honour of the 1908 garment workers' strike in New York protesting about conditions.
To find out more about this year's theme : https://www.internationalwomensday.com/Theme
Gloria Steinem, world-renowned feminist, journalist and activist - "The story of women's struggle for equality belongs to no single feminist nor to any one organisation but to the collective efforts of all who care about human rights."
Last year's film for International Women's day:
Everyone has a part to play - all the time, everywhere, here are a few of the things we have been doing this year to support women in our own small way.
I think there are 3 things we have actively supported this year that drive positive action and help create a better balance – getting women started in small business ventures with microloans in Africa, helping women access the supply chain to corporates and organisations and in how we work to ensure all our supply chains are ethical particularly the area of modern slavery and workers' rights which have particular impact on women.
1) Firstly, creating balance for women in Africa through provision of loans and training from the MicroLoan Foundation
I love their ethos, giving hope not handouts, which empowers women, with practical help.
767 million people around the world live in poverty, 70% of them are women. They struggle to feed their families, provide accommodation, send their children to school or afford even the most basic elements of healthcare. One in ten of their children will die before the age of five. Their lives are a daily battle for survival.
Across sub-Saharan Africa 145 million women are unbanked, this means that they are unable to access financial services.  The MicroLoan Foundation work exclusively with women providing loans and training as they believe that is the best way to transform the lives of the most people.
'Women reinvest 90% of every dollar earned into their families' education, health and nutrition'  
 – Harvard Business Review, 2013
Women bear the brunt of family responsibilities which often makes it more difficult for them to seek employment. Providing them with the opportunity to start their own businesses and earn a reliable income allows them to become more financially independent and support their families and training gives them confidence in their ability to weather whatever life throws at them. They are the ones who see their children go hungry or become sick from treatable illnesses and often use their profits for food, basic healthcare and education for their children. Since 2002 200,000 women have been helped with 800,000 children having better access to education.
'In 2018 the support from The Sourcing Team helped two women start their entrepreneurial journey and as a result their whole families will be able to eat three meals per day, go to the doctor if they fall ill and the children will finally get a chance to go to school. We are looking forward to working closely with The Sourcing Team over the coming year and helping even more inspiring women in sub-Saharan Africa start their journey out of poverty'.
To read more about the MicroLoan Foundation's International Women's day Women who inspire campaign https://www.microloanfoundation.org.uk/international-womens-day/
 2)Creating balance for women owned businesses in the supply chain by connecting women's enterprises with market opportunity is close to our heart
Women-owned businesses bring different perspectives to a supply chain, can drive greater levels of entrepreneurialism, innovation, agility and flexibility, and commercial impact. But sometimes it is difficult to get started, to find a way into corporate businesses to get your voice heard and have the opportunity to present your ideas and business.
That is where WEConnect come in - connecting women-owned business (who are certified as being at least 51% owned, managed and controlled by women) and multinational corporations to create more diverse supply chains. We all share similar values, looking to build sustainable communities through the empowerment and sourcing from women-owned businesses around the globe.
The Sourcing Team is a #womenowned and run business and I know from experience how hard it is to get started and get help and advice. I wanted to help more and give something back which led me to my role as Chair of the WBE Council, the supplier side of this wonderful network of women-owned businesses and corporate organisations.  We believe in building a fairer, more diverse supplier network that helps women owned businesses network, understand more about potential corporate clients, what they need to do to be considered and most importantly share experiences and learnings.
"Are you certain you have access to the world's best suppliers? If you are not sourcing inclusively everywhere you do business, you do not have full access to critical innovations and the best total value options that will help you meet and anticipate the needs of your clients"
Find out more about how WEConnect help women-owned business:
https://weconnectinternational.org/en/
https://www.weconnecteurope.org/
3) And finally creating balance by working with Oxfam to ensure that women have workers' rights and a safe environment in which to work
Much has been done in the promotional sourcing industry to improve our ethical focus and human rights. Women often bear the brunt of poor working conditions that, in the worst of cases, can lead to massive disasters. The garment factory, at the Rana Plaza building which collapsed in 2013 is considered the deadliest structural failure accident in modern human history, with a death toll of 1,134 people and another 2,500 workers injured rescued from the building – many of whom were women and children in the nurseries below.
A couple of years ago, working with Oxfam, we created a 'Beyond Audit' programme called EPPSA, the Ethical Promotional Product Strategic Alliance with a focus on workers' rights and empowerment, modern slavery, human rights and due diligence in their own supply chain in the promotional product area. The objective is to support the supply partners and factories in education and constant improvement or processes, working practices and rights. It has been a really interesting and rewarding experience - the factories have been really positive in driving change for the better once they know where best to focus their efforts and what best practice looks like.
Check out all the other causes we are passionate about on our social purpose page:
http://sourcing.co.uk/social-purpose/
A bit of history from the United Nations
International Women's Day is celebrated in many countries around the world. It is a day when women are recognized for their achievements without regard to divisions, whether national, ethnic, linguistic, cultural, economic or political. International Women's Day first emerged from the activities of labour movements at the turn of the twentieth century in North America and across Europe.
Since those early years, International Women's Day has assumed a new global dimension for women in developed and developing countries alike. The growing international women's movement, which has been strengthened by four global United Nations women's conferences, has helped make the commemoration a rallying point to build support for women's rights and participation in the political and economic arenas.
The Charter of the United Nations, signed in 1945, was the first international agreement to affirm the principle of equality between women and men. Since then, the UN has helped create a historic legacy of internationally-agreed strategies, standards, programmes and goals to advance the status of women worldwide.
Over the years, the UN and its technical agencies have promoted the participation of women as equal partners with men in achieving sustainable development, peace, security, and full respect for human rights. The empowerment of women continues to be a central feature of the UN's efforts to address social, economic and political challenges across the globe.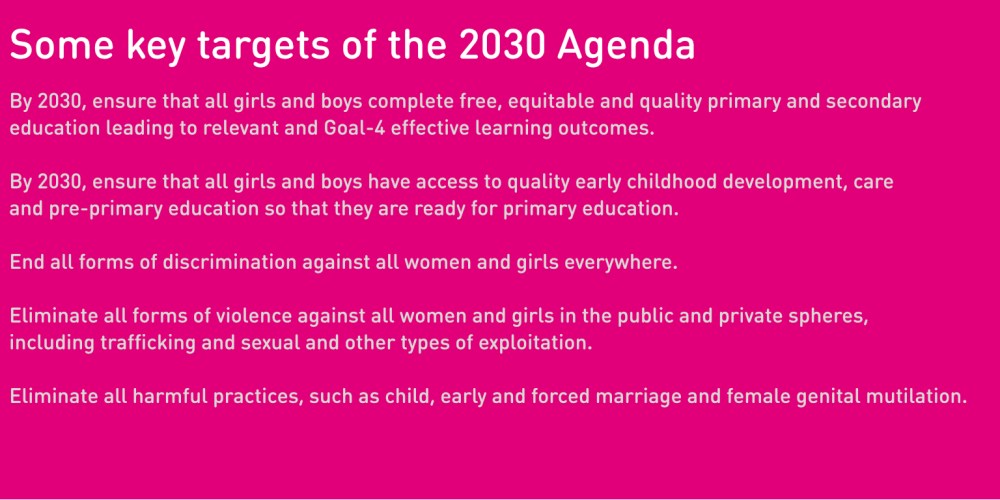 Chronology of the development of women's rights
| | |
| --- | --- |
| 1909    | The first National Woman's Day was observed in the United States on 28 February. The Socialist Party of America designated this day in honour of the 1908 garment workers' strike in New York, where women protested against working conditions. |
| 1910 | The Socialist International, meeting in Copenhagen, established a Women's Day, international in character, to honour the movement for women's rights and to build support for achieving universal suffrage for women. The proposal was greeted with unanimous approval by the conference of over 100 women from 17 countries, which included the first three women elected to the Finnish Parliament. No fixed date was selected for the observance. |
| 1911 |  As a result of the Copenhagen initiative, International Women's Day was marked for the first time (19 March) in Austria, Denmark, Germany and Switzerland, where more than one million women and men attended rallies. In addition to the right to vote and to hold public office, they demanded women's rights to work, to vocational training and to an end to discrimination on the job. |
| 1913-1914 |  International Women's Day also became a mechanism for protesting World War I. As part of the peace movement, Russian women observed their first International Women's Day on the last Sunday in February. Elsewhere in Europe, on or around 8 March of the following year, women held rallies either to protest the war or to express solidarity with other activists. |
| 1917 | Against the backdrop of the war, women in Russia again chose to protest and strike for "Bread and Peace" on the last Sunday in February (which fell on 8 March on the Gregorian calendar). Four days later, the Czar abdicated, and the provisional Government granted women the right to vote. |
| 1945 | The Charter of the United Nations, signed in 1945, was the first international agreement to affirm the principle of equality between women and men. |
| 1975 | During International Women's Year, the United Nations began celebrating International Women's Day on 8 March. |
| 1995 | The Beijing Declaration and Platform for Action, a historic roadmap signed by 189 governments, focused on 12 critical areas of concern, and envisioned a world where each woman and girl can exercise her choices, such as participating in politics, getting an education, having an income, and living in societies free from violence and discrimination. |
| 2014 | The 58th session of the Commission on the Status of Women (CSW58) – the annual gathering of States to address critical issues related to gender equality and women's rights — focused on "Challenges and achievements in the implementation of the Millennium Development Goals for women and girls". UN entities and accredited NGOs from around the world took stock of progress and remaining challenges towards meeting the eight Millennium Development Goals (MDGs). The MDGs have played an important role in galvanizing attention on and resources for gender equality and women's empowerment. |
Here are some of the greatest International Women's Day videos: