Promotional merchandise e-stores
Our merchandise e-stores allow you to view and order products faster and more efficiently and with more control over your brand.
What is an e-store?
In a nutshell, our e-store platform allows multiple stakeholders or those in multiple locations to order our fabulous, pre-approved, sustainable, branded products online for use across their organisation as and when they need them. Our platforms are totally bespoke, designed to reflect your brand and are quick and simple to use making life easier for everyone. So, if you are an organisation that regularly uses branded promotional merchandise across multiple stakeholders or multiple markets then an e-store could be the right solution for you.
Benefits of an e-store
Because products are pre-selected and featured in one place it makes choosing and buying merchandise quicker and less stressful and reduces lead times which is brilliant for use across diverse teams such as Marketing and PR, Events, HR, Sales etc. It also helps with cost control, driving economies of scale across the organisation. The risk to brand is also reduced by using appropriate, pre-approved ethical and sustainable merchandise which is correctly branded.
Keeping you in control
Central to our e-store platform is our reporting system which gives you complete control and transparency of your e-store usage which, in turn drives more effective, longer term planning and buying. You will be able to monitor all your products, understand order and stock levels, see which products are popular with teams, improve ordering patterns and future product selection and react to changes in usage quickly.
If you would like to find out more about our online merchandise e-store solutions or book a demo please fill in the details below and we will get back to you.
To book a demo or to find out more please fill details below: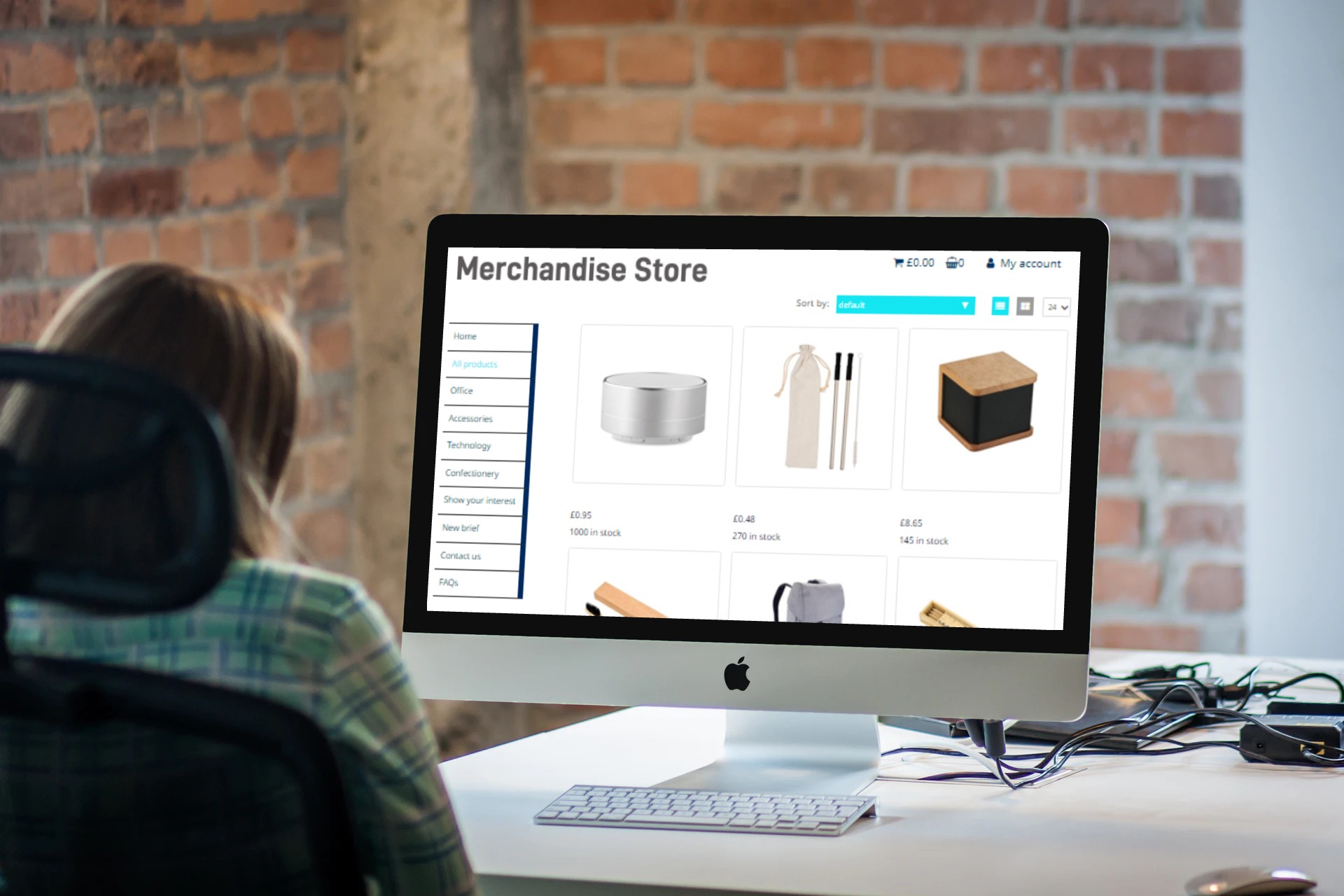 Sign up to our NewsBites
For interesting insights, changes in the promotional product sector and new products.