Promotional Products Supplier Sourcing Sustainable Ethical Promotional Merchandise
Whether you're looking for high-quality ready-to-go ethical promotional merchandise or innovative branded bespoke solutions, we'll go out of our way to make your customers say "Wow!" Creatively designing and professionally sourcing branded promotional products that will really make your brand pop. What's more, as a promotional products supplier we protect your brand reputation by sourcing sustainably from ethically approved factories and we manage the product safety compliance. Find out more by clicking below…..
As a promotional products supplier we can source Everyday Promotional Products… promotional pen, 
promotional 
mug, 
promotional 
ruler, 
promotional 
calendar, 
promotional 
coaster, 
promotional 
sticky note, 
promotional 
puzzle, 
promotional 
USB, 
promotional 
folder, 
promotional 
t-shirt, 
promotional 
keyring, 
promotional 
bag, 
promotional 
sunglasses, nail file, 
promotional 
business card holder, 
promotional 
umbrella, 
promotional 
iPad cases, 
promotional 
lens cloths, 
promotional 
torches, 
promotional 
mouse mats, 
promotional 
pin badges, 
promotional 
magnets…to the extraordinary, unique, made to order premiums!
'If it's out there – The Sourcing Team will find it – if it's not we'll design and create it!'  1000's of stock items to choose from, through to designing and creating something specifically for your marketing campaign that brings your brand to life.
Featured Ethical Promotional Merchandise Topics
To guide you quickly to relevant content we feature key areas of branded promotional merchandise below. The Monthly Ditty changes on a monthly basis with something topical for each month in addition we highlight key areas of interest for charities, events teams, recruitment and people, enabling technology with merchandise and creating corporate ranges of branded merchandise.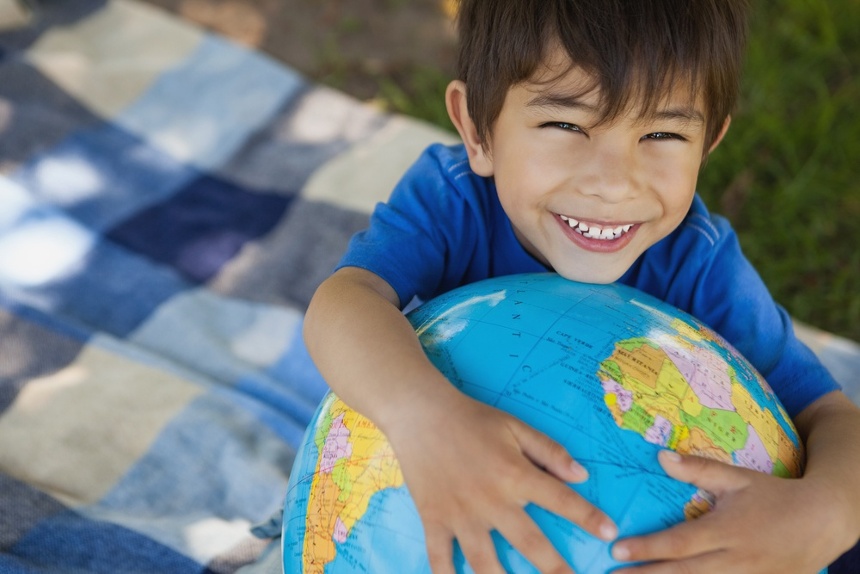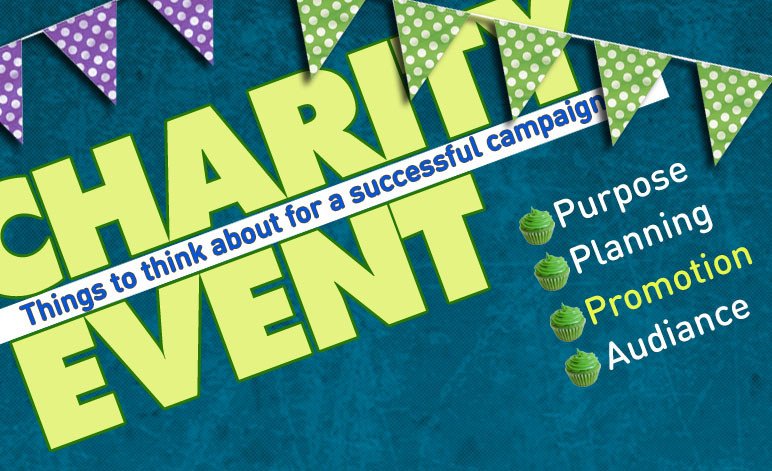 The Sourcing Team & Thyngs Partnership turns promotional items into interactive experiences
Thyngs will enable The Sourcing Team customers to add mobile engagement technology and cashless payments to their promotional products after the two companies signed a partnership deal.
The Sourcing Team is an ethical promotional merchandise company which designs and sources branded marketing products. Its clients range from major charities to high street retailers and consumer goods companies.
---
Brands will now be able to benefit from the addition of Thyngs' low-cost technology, which lets users access bespoke digital content and make payments by simply using their smartphone to scan a QR code or tap a near-field communication (NFC) tag.
This means charities can turn virtually anything into a mobile donation point by adding Thyngs' technology – be it a volunteer's badge, flyer or collection box. Meanwhile, retailers and other businesses can use the Thyngs platform to give customers easy access to exclusive online content such as promotional videos and discount vouchers. They can then track customer engagement in real-time and measure the success of their offline marketing.
Gill Thorpe, CEO of The Sourcing Team, said:"We are delighted to be partnering with Thyngs to add instant mobile engagement, payments and donations to our ethical and sustainable promotional merchandise. The partnership will make it quick and easy for us to turn promotional products into instant direct response campaigns, giving our clients an innovative data capture mechanism with real time analytics to help them demonstrate ROI."
Thyngs CEO Neil Garner said: "This new partnership with The Sourcing Team will see Thyngs transforming ordinary promotional items into extraordinary interactive experiences that revolutionise the way consumers engage with brands. Our ready-made solutions will make it quick and easy for their clients to take payments directly from sustainably-sourced collecting tins, deliver exclusive content via promotional items, collect data from trade fair giveaways, and much more."
To find out more about how The Sourcing Team ethically and sustainably designs and sources promotional products, visit http://sourcing.co.uk/sustainability/
To learn more about how Thyngs technology can benefits charities and companies alike, go to https://thyngs.net/
The Sourcing Team is an ethical global sourcing company focussed on Transparency, Risk Management, Ethical and Sustainable promotional product solutions and have worked with some of the world's leading global brands, managing complex promotional campaigns. Their international clients include private, public and not-for-profit organisations as well as some of the leading global agencies.
Thyngs is on a mission to revolutionise consumer engagement by transforming ordinary objects into extraordinary experiences. The company's software and solutions bridge the physical and digital worlds, connecting consumers directly to brands, products and services, converting offline interest into instant mobile engagement, purchase and loyalty.
Of course, today we can turn promotional products in a very quick lead time (the benefit of having some really brilliant, local suppliers) however, we like to work with you at the event planning stage to ensure you have everything you need – well designed and at the best prices possible.
When the request comes in last minute – it can mean that there is less choice of collateral and last-minute rush orders can bring extra stress for you as a buyer and indeed for our suppliers.  As a promotional products supplier we work with you to plan your events over the year to ensure you have what you need when you want it and also to ensure we guide you to buy your promotional products for our events in the most cost-effective way.
Looking at your full calendar of events for 2019 allows you to build out the materials required, some of which can be used for multiple events – getting the ground work done so you know when you need to place your order to get the products on time.
If you would like us to help you with promotional products for your 2019 events, click here … and let's get started!
There are many areas to consider; appealing to the right the talent, creating a culture and environment that is both fun, challenging and allows individuals to have personal growth.  And, its not just appealing to the right talent it is about ensuring once they join you deliver in terms of helping them to grow and flourish!
That's why we find lots of our clients buy branded merchandise to support a range of talent activities:
Student Fairs
Branded Training programmes
Branded Onboarding packs
Branded Team building activities
Branded Retention programmes
Staff incentives and motivation
Branded Staff awards
Volunteering schemes
Branded Hot desking kits
…. To name a few!
As a new arrival in a business and being given a welcome pack – a well thought out kit of branded merchandise and on-boarding materials.  Making new staff feel really part of the team and valued as a new part of the business.
Attending student fairs – filled with corporations trying to attract the best talent – creating a fun and engaging, stand out presence.  Being creative and relevant to the people you are trying to attract – isn't easy.  Have a great wow stand, well branded, giving away a relevant and use piece of branded merchandise is critical as is making your stand 'the stand not to miss'.  Make sure you give away that is going to make people say "wow – where did you get that!".
Team building events often need uniforms or sporting outfits – great branding for your business and if you create cool outfits – your people will want to keep wearing your kit and promoting your brand!
Training programmes, workshop, personal development, conferences – keep it memorable with some well-designed, appropriate marketing collateral.. Branded note books with insert pages for reference material that makes it the perfect note book!  Don't go cheap and nasty – everything you do says something about your business!
With our new partnership with our technology partner we can also drive engagement, loyalty, discounts and much more at Uni's, Talent Fairs and much more.  Call Gill Thorpe - +44(0)7976 262 758 for more information.
We think loving our own brand is important to demonstrate our passion for brand marketing!
We hear a lot about brands – corporate brands – branding – brand values and also today personal brand – but what does the word brand really mean?
The Design Council talks about brand as a set of associations that a person (or group of people) makes with a company, product, service, individual or organisation.  Brands often spend millions on their brand – creating their brand persona, values along with the brand assets – guidelines for how their brand assets can be used on all their marketing collateral.
When it comes to corporate branding organisations being a promotional products supplier we like to ensure that all materials created or designed are in keeping with their brand, aligning to their values, using their logo and messaging absolutely in line with brand guidelines.  Creating consistency across all marketing communication materials.
When we talk about creating a corporate range for our clients we want to really understand their brand, its values, guidelines and the objectives of all of their marketing collateral.  One thing we often see is various marketeers buying merchandise on an ad-hoc basis, rather than looking at the overall marketing strategy ensuring all buyers understand what their needs are throughout the year, creating a plan to ensure all materials are consistent in terms of look and feel and materials used are of the right quality and aligned to their core values.
As a business The Sourcing Team went through a rebrand in 2011 and it was a great experience not just because we loved the new fresh logo, it was much more than that, our design partners took us on a journey which was really engaging across the business – in really understanding what our own brand was all about and how we wanted to talk about ourselves and of course, market ourselves.
Not just the directors of the business; but all of our team were engaged in understanding the core of our business, what do our values truly mean, what is the vision and what do we want people to think about us?
The experience of re-branding our own business; helped all of our team understand more about the challenges many of our customers face; brand stand out, clarity of offer, how you differentiate, what is the brand personality, what are the needs of your customers and where do you fit in the market? We went through the exercise of seeing our original logo placed against our competition and we did the same thing with the new brand identity.  With the help of our fabulous designers we have a really good logo that definitely stands out and that says what we do!  More than that it links with a fun way of sharing key messaging in how we play with 'The Sourcing Team' for example 'The Green but actually very pink Sourcing Team'.
That rebrand has made us think carefully about the branded materials we use as a business; how are they aligned with our values, do they say the right thing about us, are they stand out and memorable and, of course, ethically sourced and compliant.
We think being an organisation that cares passionately about our own brand helps us to do the same for our clients.  We don't want our logo to be used incorrectly, produced incorrectly.  We want everything on brand and consistent across all marketing collateral.  And we love it when someone say's "I always love the pink envelope mailings from The Sourcing Team"!  We want to delight, excite and show how amazing your own merchandise can be when you work with our team.
So, if you are looking to work with a fabulously creative team, who will help you plan your branded, marketing collateral for the year ahead – just click here to get started.